Support the Lab Demo Center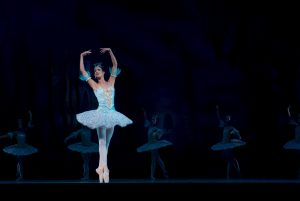 The Lab Center for the Arts produces and presents over 250 events per year, ranging from Broadway-caliber touring productions to intimate concerts and gallery shows- there's something for everyone at the Lab Center!
We can't do it without you, however- tickets only cover 60% of our operating costs, and in order to keep ticket prices affordable, we rely on the generosity of of friends and neighbors.
Please consider a gift to the Lab Center today and help keep high-quality artistic experiences within reach for everyone in our community!
You can show your support online in a number of ways! Become a member and receive many benefits to enhance your Lab Center experience. Become a sponsor or an advertiser by advertising in our customized Playbill handed out at each performance. Or make a single donation.
Instead of donating online, you can also mail a check in any amount, made payable to the The Lab Center For The Arts. Please be sure to include your name and address information so that we can properly acknowledge your gift for tax purposes. You can address your contribution to The Lab Center For The Arts 123 Broadway, New York, NY 10006.