Becoming a corporate member of the Lab Center for the Arts means associating your business with one of the most dynamic, valued institutions in the tri-state area.
The Lab Center has over 100,000 unique visitors per year, and we offer multiple sponsorship packages to get your name out in front of those captive audiences.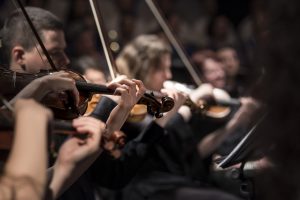 Additionally, corporate sponsorship gives your employees access to discounted tickets, advance sales, and the opportunity to participate in special talk-backs and events in our elegant lobby space.
Corporate Memberships are 100% fully tax deductible and designed to meet a wide range of marketing, development, employee benefit, and branding needs. Contact us today for more information!